Rich With Wonder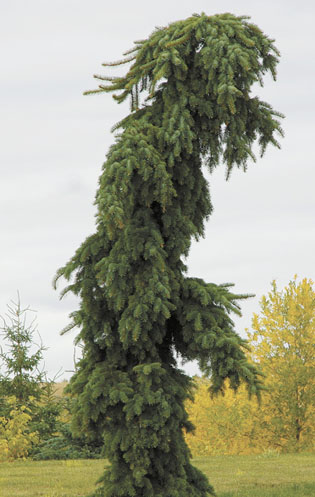 This tree looks like it could be on the move if it wants to, resembling a humanoid-type character. The evergreen can be spotted in a yard near Highway 13, approximately four kilometres southeast of Hughenden. ©Provost News Photo.

More photos in the October 18, 2017 print edition of The Provost News.
Want to Subscribe to The Provost News? Click here.
More pictures, stories can be found in the print edition of The Provost News, October 18, 2017 including:
• Voters Elect Councillors, School Board Trustees

• Minor Hockey Teams Hit the Ice
• Jr. High Girls' Volleyball Tournament Here
• Boy Injured by Vehicle at Main Street Intersection
• Macklin Midgets Hockey Club in Town, But Take Loss
• Employment/Careers

• Truck Winds up in Fleeing Horse Lake by Highway 899

Get details of these and other stories by subscribing to The Provost News Click here or call 1-780-753-2564.