Musically Speaking . . .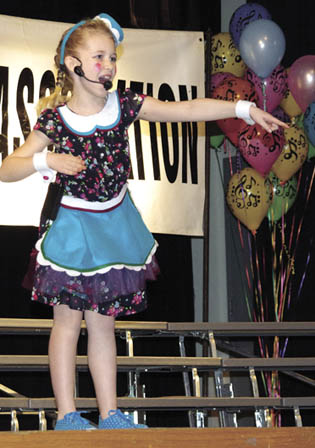 Many musicians and speakers advanced from music festival competitions held March 26 to 31 to being featured at the annual Colour Night held in Provost. The showcase including speech, vocals, instrumentals, piano and strings held April 1 at the Provost Recreation and Culture Centre. Awards were presented at the end of the show. Here Ava White sings 'Ding-Dong' (the wicked witch is dead) in a musical theatre performance. ©Provost News Photo.

See inside the print edition of The Provost News, April 5.
Want to Subscribe to The Provost News? Click here.
More pictures, stories can be found in the print edition of The Provost News, April 5, 2017 including:
• School Bans Electronic Devices in Class
• Fire Chief Looks for More Trucks
• Provost Men Charged With Trafficking in Cocaine
• Employment/Careers
• Columnist Says NDP Using Carbon Tax for Pet Projects

• Store Closes after Decades of Service
• Oilfield Company Donates to Provost Food Bank

Get details of these and other stories by subscribing to The Provost News Click here or call 1-780-753-2564.